Each water is unique, just as wine is. The terroir of wine refers to the characteristic properties of the wine in question, which originates in the local soil.
What gives natural water its specific taste?
In wine terminology it is called "terroir". Terroir is French for area or region The terroir of a wine gives the characteristic properties to the wine that are linked to the region/area concerned. Natural mineral water also gets its specific taste from the source and region/area where it comes from.
What gives natural water its specific taste?
Natural mineral water gets its specific taste from the source and region where it comes from.
What is the difference between purified water and natural mineral water?
"People think that purified water is the same as natural mineral water. Purified water mainly originates from tap water, which has been industrially processed and subsequently filtered and to which small amounts of minerals have or have not been added. The end product is a highly processed water from a factory, called tap water.

On the other hand, there is water that comes from a naturally occurring source. Such water is hardly treated and one can actually taste the origin of the water. In terms of wine one would call it terroir."
– Water taster (sommelier) Martin Riese
Natural mineral water can hardly ever be treated, is protected from pollution and comes from a specific source and is bottled there.
In Europe, water that you buy in a bottle is natural mineral water.
Unlike in America, where most bottled water is treated tap water, the water sold in bottles in Europe is primarily natural mineral water.
Natural mineral water can hardly be treated, is protected from pollution and comes from a specific source and is bottled there. Terroir (place of origin) is extremely important for European water.
"Protecting resources and their terroir is more important today than ever before. Chemicals threaten our soil. Natural mineral waters are part of Europe's cultural heritage."
– Jean-Pierre Delfis, president of the EFBW (European Federation of Bottled Waters)
The soil determines how much and which minerals and trace elements are present in water. Terroir of water is a complex interplay of the soil where the water is pumped up or even better,springs up by itself, and its environment and climate. These minerals give the taste to water and slightly determine the clarity of water. And for the fine noses even the smell of water.
Terroir is a French word that refers to the origin of drink and food. To characteristic properties of the soil, the microclimate and the environment.
One can actually taste the soil minerals and trace elements in natural mineral water. You don't see them but they are there. A lime-rich soil, for example, will yield water with calcium. Such water is more likely to contain few minerals (because limestone is very porous) and quickly finds its way to the aquifer (underground water storage place).
"European consumers opt for natural untreated terroir. Natural mineral water is associated with thermal baths, a mountain or a spring."
– Patricia Fosslard, Secretary-General of the EFBW (European Federation of Bottled Waters )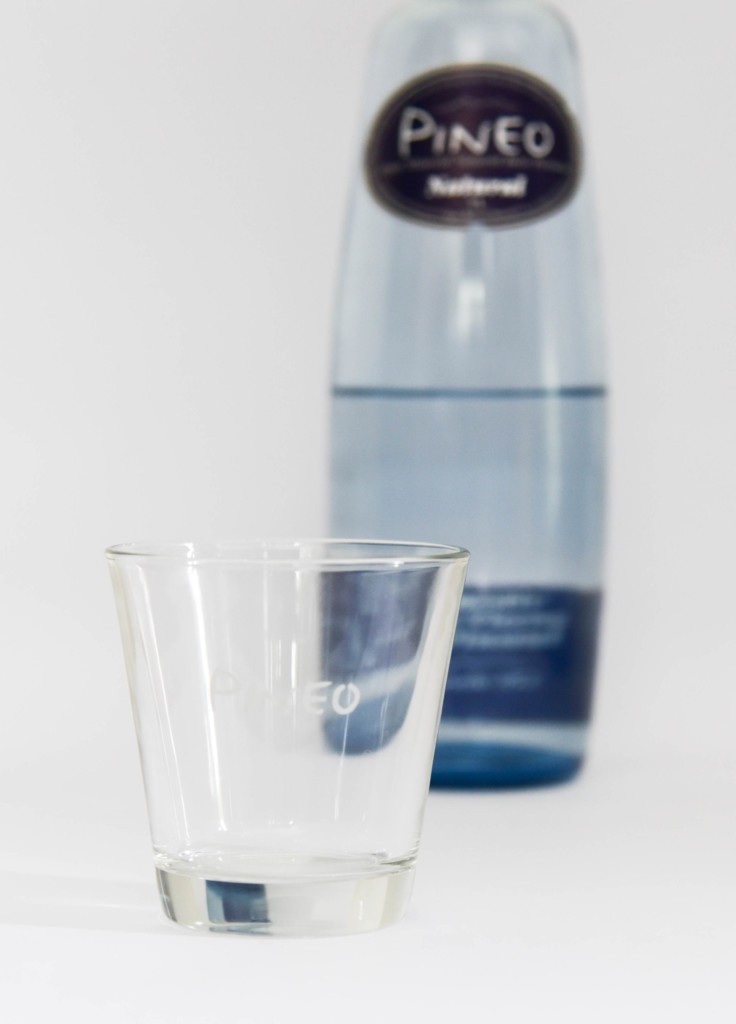 Each piece of earth will produce water that is unique in the world. Let us enjoy Pineo.
If terroir is the sum of natural elements that may have an influence on the character of whatever is harvested, then every wine, fruit, vegetable as well as the harvest of each water is unique.
Pineo is the result of a unique blend of natural elements from the Pyrenees. Its pure environment in the middle of nature reserves, its location between the Bay of Biscay (Atlantic Ocean) and the Balearic Sea and Gulf of Lion (both part of the Mediterranean Sea) characterize its qualities. It is precisely its terroir that gives Pineo its organoleptic or sensory qualities.
This results in:
Its soft taste, balanced, natural and fresh.
"Great water comes from uncontaminated sources, and these are usually located in remote places."
– Michael Matcha, founder of The Fine Waters of the World.
The limestone-rich environment at an altitude of 1100 meters in the Pyrenees and the rainwater seeping through the rock give Pineo its softness. Pineo originates with a constant water temperature and a constant mineral balance. Its soft taste soothes one's thirst and matches wine and dishes like no other water does.
Of course the taste of Pineo and each other water is a personal appreciation. Do the taste test. Blindly compare Pineo with any other water. Chances are that you will also find Pineo the tastiest water in the world. Its origin determines its personality.