People who think that water is just water have it wrong.
There is a big difference between tap water, which is industrial water, and bottled water. In addition, bottled water varies greatly in taste and color.. This great diversity is created by, among other things, the soil* containing such water.
How can water become luxury water?
Such water is not only distinguished by taste and color, but also by the bottle in which it is stored. We find the most beautiful and creative creations in the market. This is a selection of the 16 most expensive water brands and their bottles.
The 16 most expensive water brands in the world.
Svalbardi water is sold at Harrods.
This water, with a limited edition, is harvested per ton of ice from water from melting icebergs.
It is then transported by ice breakers.
15 tons are harvested per expedition.
Enough for 13,000 bottles.
There are two expeditions per year.
You pay € 80 per bottle.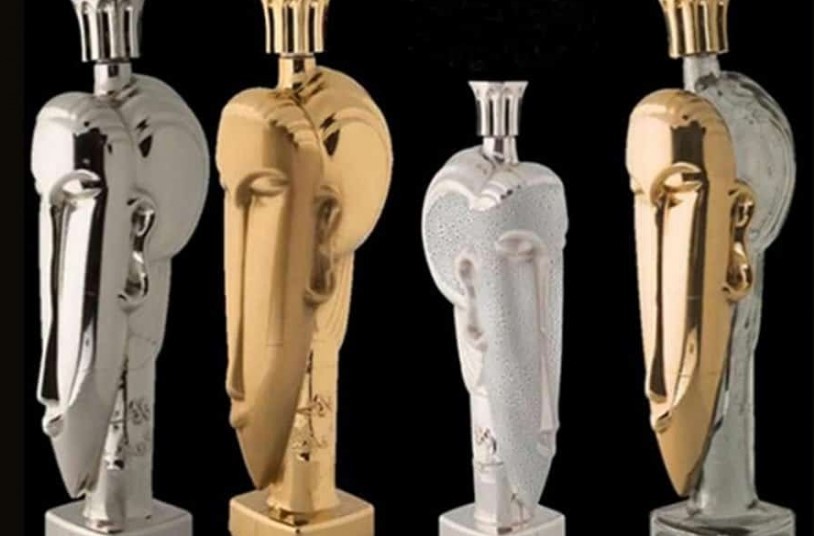 Acqua di Cristallo Tributo a Modigliani is the most expensive bottle of water.
This glass bottle is covered with 24-carat gold and is based on artworks from the deceased Italian artist Amedeo Clemente Modigliani.
The water comes from France or Fiji.
One bottle of water from Acqua di Cristallo Tributo a Modigliani costs € 55,000.
"Fillico Jewel water" is a Japanese water brand from the Kobe region (Nunobiki).
The bottle is decorated with Swarovski crystals and is an ideal gift to give.
There are various limited editions of bottle designs on the market.
The packaging is more important than the water.
The bottles are made to look like a king or queen; they are even covered with golden crowns.
The water comes from the Rokko Mountains near Osaka, where the water filters through granite and contains excessive oxygen, making it "soft for all drinkers".
Fillico Jewel water costs € 219 per bottle.
Pineo full moon water is artesian (self-springing, i.e. not pumped up) natural mineral water from the Spanish Pyrenees.
Filled at full moon.
Mountain water from the Pyrenees since 852.
Available still or carbonated.
It is exceptionally low in salt, chlorine and nitrates.
It is unprocessed basic water with a fantastic taste.
Pineo moon water costs € 2,25 per 1 liter bottle.
Never touched by humans until the buyer opens the bottle and enjoys the full-moon water.
Other expensive and beautiful water brands are:
Finé, Japanese volcanic water
Lauquen Artes Mineral, self-springing water from Argentina
Tasmanian Rain is Australian rainwater
Finé , a Japanese volcanic water, costs € 5 per 750 ml and comes from Mount Fuji.
Tasmanian Rain is an Australian brand that sells for € 5per 750 ml with a very low dry residue of 18 mg / liter. The rain water is collected before it touches the earth.
Lauquen Artes Mineral water is self-springing and has a low dry residue. This water costs € 6per 750 ml
Aqua Deco from Canada
10 thousand BC, self-springing water from Canada
Veen spring water from Finland
BlingH20 is water from the United States
Aqua Deco comes from Canada and costs € 12 per 750 ml. The bottle is reminiscent of a perfume bottle.
10 thousand BC is self-sprung water from Canada and is bottled without exposure to the air. This water costs€ 14per 750 ml.
Peat water is spring water from Finland (Lapland) and is filtered through ice layers. Peat water costs € 23per 750 ml bottle.
BlingH20 is water from the United States and is purified/filtered 9 x before it ends up in the bottle.
The bottle is decorated with bling bling as if it is a chic champagne bottle. This chic water costs € 40 for 750 ml.
Lofoten mountain water from Sweden
Kona Deep is Hawaiian spring water
Lofoten water from Sweden is water from the artesian islands of Lofoten. Coming from mountain lakes without being filtered, it has a very low dry residue value of less than 30 mg / liter. This water costs € 75 per bottle
Kona Deep is from Hawaii and is sold in plastic bottles. It uses a source in Kona where ocean water is present. This ocean water is stripped of salt via reverse osmosis. Kona Deep has a dry residual value of 250mg/liter. According to a study, it would hydrate faster than other water. The water in a plastic bottle costs € 2.50 per liter.
Kona Deep est une eau de source hawaïenne
Lauquen Artes Mineral, eau provenant de l'Argentine
Lauquen Artes Mineral, eau provenant de l'Argentine
Madame Dry water is water with crystals or infused with crystals. Before Madame Dry water goes into bottles, it passes through crystals. There the water is vitalized by the fibrations of the crystals and it partly takes over the positive energy. You pay€ 35.for a liter.
Mawün water from Chili is rainwater that, with the help of polycarbonate roofs, is collected before it penetrates the earth . According to Mawün, the purest water from the Patagonian rain-forest. This water is filtered and has a pH of 6.5. This rain water costs € 20 per bottle.
Roi water from slovenia is magnesium rich and can only be drunk in moderation. This water costs€ 50per bottle.
*Terroir refers to a characteristic feature, which originates in the local soil, the land.
What are the most expensive waters in the world?
1. Acqua di Cristallo Tributo a Modigliani is the most expensive bottle of water in the world. This glass bottle is covered with 24-carat gold and is based on artworks of the deceased Italian artist Amedeo Clemente Modigliani and costs € 55,000
2. Fillico Jewel water is in second place with € 199 per bottle
3. Svalbardi water a bottle of this water will cost you € 80
4. Roi water from Slovenia costs € 50 per bottle
5. BlingH20 of 750ml is available from € 40
6. Lofoten water bottle of 888ml costs € 39